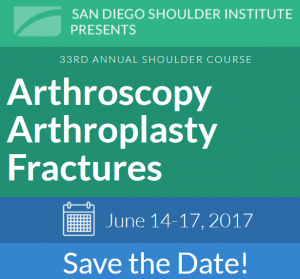 Our very own Dr. J.P. Warner will be Co-Chairing the San Diego Shoulder course this year.  Lets have a great New England showing out on the West Coast!
Read More>>

2018 ANNUAL MEETING FEBRUARY 9-10, 2018
Invited Guest Speakers Joe Iannotti M.D. Anthony Miniaci M.D. Joaquin Sanchez-Sotelo, M.D., Ph.D. Markus Schiebel, M.D.
Checkout the pics from previous meetings.
Read More>>

Annual Meeting Registration Open!
Register online now for NESES 2014
Click here for more info.
---