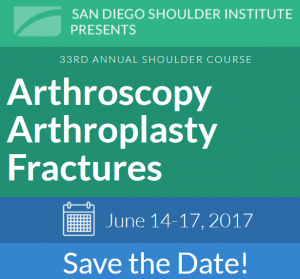 Our very own Dr. J.P. Warner will be Co-Chairing the San Diego Shoulder course this year.  Lets have a great New England showing out on the West Coast!
Read More>>


Meetings
2017 ANNUAL MEETING
FEBRUARY 10-11, 2017
Invited Guest Speakers
Dr. Daniel Mole
Dr. George Athwal
Checkout the pics from the meeting.